As a musician, one of the best things for me is going to see awe-inspiring concerts. This past Sunday, January 23rd, certainly did just that. I had the distinct pleasure and honor of seeing Albert Lee perform in Hudson Falls! It was beyond amazing, and I've hardly been able to put my guitar down since. After the concert, I even got to speak with him! We discussed guitar tone, string gauge, and the adverse effects of weather on our hands -- believe me, it's a terribly unfortunate reality. Such a kind, sweet, gentle soul. I am still buzzing and will be for a while!
To think I spent my afternoon listening and talking to someone that's played with Eric Clapton, The Everly Brothers, Emm Lou Harris, and more, is simply mind-boggling! Below are my thoughts on the concert itself!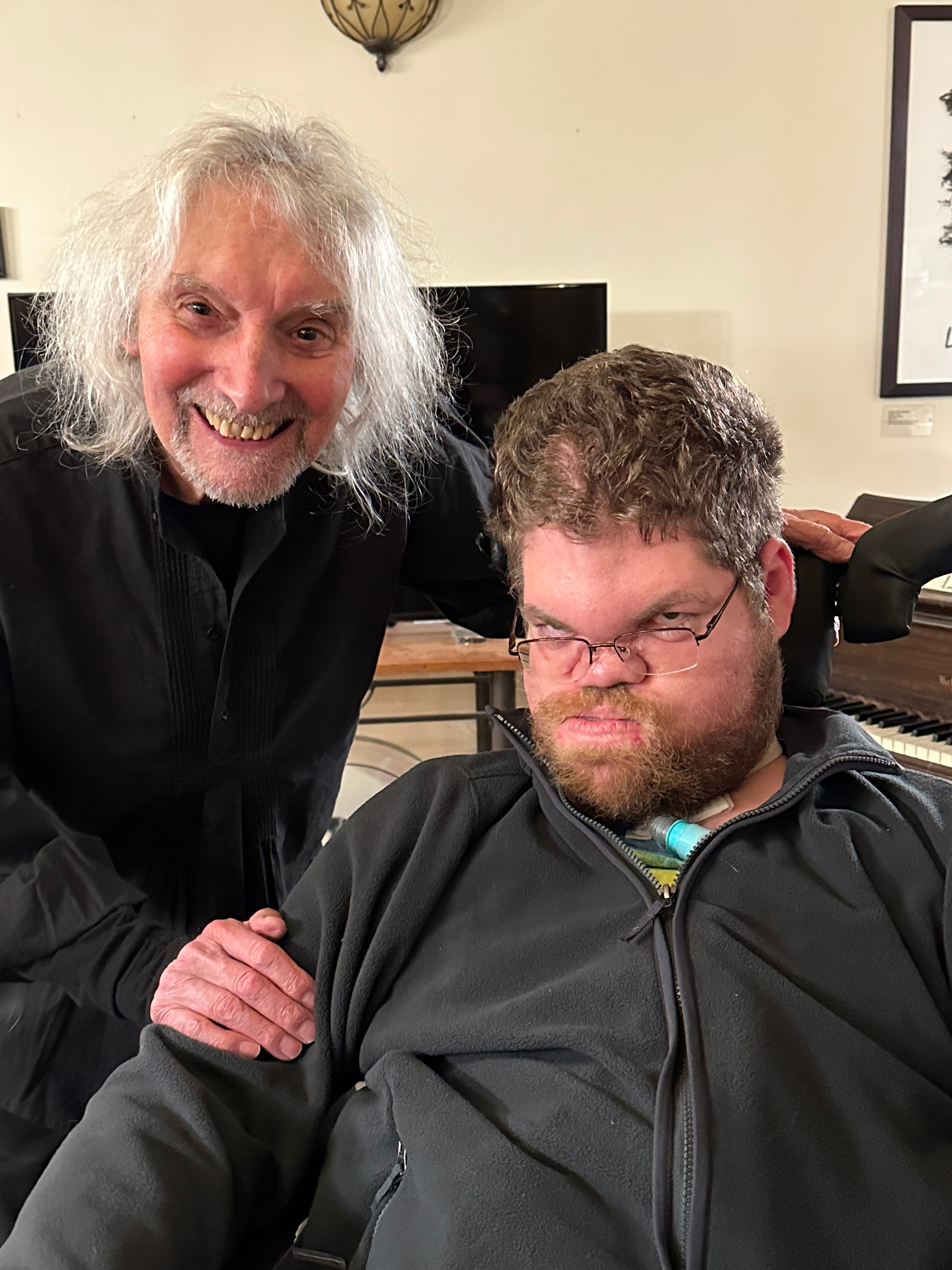 As the lights dimmed down with hues of red and blue, audiences that gathered this past Sunday for a matinee The Strand Theatre were gearing up for the masterclass of a lifetime in musicianship. Their teacher, that day, was none other than world-renowned guitarist, Albert Lee. A consummate professional, with a resume no one would dare sneeze at, Lee put on one hell of a show, and then some. Starting the show off was The Strand's House Band. 
Making their way through select covers of Elvis, The Rolling Stones, Eric Clapton, and The Beatles, The Strand House Band (Marc Clayton and Jonathan Newell on guitar and vocals, Mike Craner on bass and vocals, and Ernie LaRouche on drums), warmed up the audience quickly. 
After a brief intermission, Albert Lee and his band took the stage. Starting right off with "I'm Ready," Albert dove face first into quite the rollicking number, which all but set the tone for not only the intro, but for most of the concert, as well. Hands gliding up and down the neck of his guitar – with aplomb and skill unparalleled by most – this particular concertgoer couldn't peel his eyes away. Whatever type of show you may like, frankly put, this show came with no bullshit. No tricks. No frills or flash. Just pure, unadulterated skill, musicality, and fun. 
Wrist locked and firm, all power – in terms of guitar playing – emanating just from Lee's fingers and fingers alone, Lee also boasted quite the voice. Still strong after all these years, it was a pleasure and honor to hear him and his band make their way through tune after tune, paying homage to many greats within American culture: Carl Perkins, Glen Campbell, and Gram Parsons, to name a few. Lee made sure to play both sides of the pond, however, as he went into a fantastic version of "Tear-Stained Letter" by Richard Thompson near the end of the concert. 
What I really liked about this performance wasn't just the band, including the rock-solid rhythm section of Jason Smith on drums, and David Chamberlain on bass, as well as the colorful textures of J.T. Thomas on keyboards, but the banter that Albert had as the concert continued. About halfway in to the performance, Lee went on a rather lengthy, comically delivered anecdote about his time with The Everly Brothers, and how it was good that he took the gig of being in their band, as Eric Clapton was getting ready to fire him. Finishing this story off with song, the band went in to the Everly Brothers classic tune, "No One Can Make My Sunshine Smile." 
Changing things up about halfway through, Lee made his way over to the piano to play a rendition of Jimmy Webb's "Highwaymen." There's a difference between playing the piano and playing the piano. Lee certainly did the latter, begging the question: what can't this man do? It wasn't long before he went back to his guitar, however, finishing the afternoon set off with the aforementioned "Tear-Stained Letter," followed by his tune, "Country Boy." Damn, what a way to end the show. Bowing and thanking the audience before leaving, it wasn't long before Albert Lee and the band were back for an encore. 
Sitting at the piano once more, Lee starts back in with Glen Campbell's "A Better Place," briefly paying his respects to the legend as the tune concludes. Ending with Johnny Burnette Trio's "Tear It Up" was a terrific conclusion to a beyond terrific afternoon of music. And, what's more? He stayed around after the show to speak with concertgoers. An exceedingly humble and gentle soul, it was a pleasure and honor to spend my afternoon listening to Albert Lee. If you ever get a chance to see him perform, do not hesitate: musicians will be in awe – constantly studying his movements and phrasings – and listeners in general will not be able to help but be moved, both literally and figuratively.